Consultant at Buro Happold
Current

Past

Education

Technische Universiteit Eindhoven

Connections

70 connections

Industry

Architecture & Planning

Websites
Vincent Tabak's Summary
Vincent Tabak's Specialties:
- People flow analysis
- Software engineering.
- Product and process modelling.
- Data collection & analysis.
Vincent Tabak's Experience
Vincent Tabak's Education
Technische Universiteit Eindhoven

Msc

,

Architecture, Building, and Planning

, 1996 — 2003

Graduation project was titled: Interactive urban design using integrated planning requirements control.
Urban planning and urban design are separated disciplines. To improve the interaction between these two I have developed an Interactive Urban Design tool at the Design Systems group in conjunction with the municipality of Tilburg.
Additional Information
Vincent Tabak's Websites:
Vincent Tabak's Interests:
Hiking and travelling (South & North America and Asia), photography and sailing.
A CSI Officer removes yet another bag of evidence from the flat of Jeffries, it is difficult to imagine there could be much left of that flat or its contents. An appeal this morning for Jo's sock seemed to produce an immediate result as a man walked up and handed one to officers. Let us hope it does yield further vital clues that may lead to the perpetrator(s) being charged with this terrible crime. Meanwhile, Mr Jeffries apparently seeks the assistance of a "top London barrister" to claim massive damages for "wrongful arrest". Like McCann v Amaral, I predict that is one he is destined to lose. I applaud the police for their painstaking and determined work to bring those responsible to justice and hope the media bear in mind, they are there to assist the police, not attack them!
Updated 5 Janaury 2011.
Today crime scene investigators were again examining Miss Yeates's flat in the Clifton area of Bristol, using a chemical system to find evidence such as fingerprints.
The machine allows forensic processes that would normally be carried out in the lab to be done at the scene.
There was a sign outside the building saying 'Do not enter, dangerous chemicals'.
Officers wearing white suits came out wearing masks while a number of uniformed officers entered Mr Jefferies' flat on the opposite side of the building.
Police earlier hinted that they believe Miss Yeates's killer may have had an accomplice.
Read more:
http://www.dailymail.co.uk/news/article-1343805/Joanna-Yeates-murder-Desperate-police-turn-Facebook-hunt-killer.html#ixzz1A7ku8QaW
Detailed search: Police forensic officers in breathing apparatus yesterday examined Jo's home using specialist chemical equipment, left, while more items were removed for investigation
Read more:
http://www.dailymail.co.uk/news/article-1344165/Joanna-Yeates-murder-Did-Jo-tip-killer-shed-home-alone.html#ixzz1A7dFDjC7
Joanna Yeates's landlord had been watched before arrest
Police were keeping close eye on Chris Jefferies before reports surfaced that he saw Yeates on night she vanished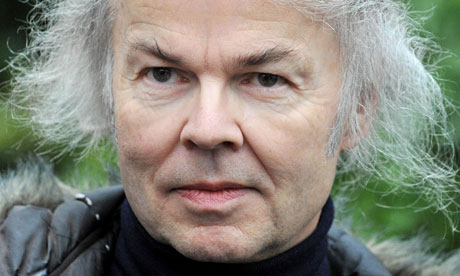 Detectives had been watching Joanna Yeates's landlord for several days before arresting him on suspicion of her murder, it emerged tonight.
Police arrested Chris Jefferies, 65, who lives in the building where Yeates had a flat, after reports that he had seen the Bristol landscape architect on the night she vanished were carried in the media.
But detectives had been keeping a close eye on retired public school teacher Jefferies even before his claims surfaced in public, sources with knowledge of the investigation said.
As police began to question Jefferies a picture of an eccentric but respected member of the community emerged.
Jefferies taught English at the nearby fee-paying Clifton College. He was an active member of the local Liberal Democrats and knew the leader of Bristol city council, Barbara Janke.
He was familiar to police as a leading light of the Neighbourhood Watch scheme and for a while was chairman of a society promoting the continued use of the 1662 Book of Common Prayer.
White-haired Jefferies, who is unmarried, hit the headlines yesterday when neighbours claimed he had told police he saw 25-year-old Yeates leaving her flat on the night she vanished with two other people. When approached by journalists outside his flat, Jefferies appeared to row back from the claims, saying what he had said to police was vaguer than how it had been reported.
"I definitely cannot say that I saw Joanna Yeates that evening. No," he said.
He added: "Everything I am aware of I have told the police and I don't really want to talk about it."
Shortly after 7am today an unmarked police car pulled up outside Jefferies's flat in the affluent Clifton area of Bristol and he was arrested.
A spokesman for Avon and Somerset police said: "Just after 7am this morning, police attended an address in Canynge Road and arrested a 65-year-old man on suspicion of murder. He has been taken into custody at a police station and detained for questioning. …
"Detectives investigating Joanna's murder are continuing to carry out forensic examinations and are also continuing to appeal for anyone with any information that can help the inquiry to call the Operation Braid incident room."
Police took away two cars – a silver Chrysler Neon parked on the street and a grey Volvo S40 that was on Jefferies's drive. Forensic searches of his flat were being carried out and bags of items were carried out. Uniformed officers carried out house-to-house inquiries in the neighbourhood.
Yeates's family said they were pleased that there appeared to be progress. Her father, David, an IT worker from Ampfield in Hampshire, said: "At this time our focus is still with Jo. We are pleased the police have made an arrest as they have been working very hard to make progress in this case. During the investigation police have not told us everything they have discovered but we understand there are certain things they cannot reveal."
Jefferies, who in his younger days sported blue hair, taught English at the fee-paying Clifton College and former pupils said he was particularly fond of the Pre-Raphaelites. One student called him a "stickler for discipline and very traditional". The college headteacher, Mark Moore, said there were no disciplinary issues recorded against Jefferies. Other pupils have said he was an inspiring, if unconventional, teacher.
In an article in a college magazine, former student Stuart Delves called Jefferies and his colleagues in the English department "paramours of literature". Jefferies, Delves wrote, "pronounced interesting places in interesting ways and illuminated Christina Rossetti for us."
Jefferies retired nine years ago and threw himself into other interests. He became a Lib Dem activist, vice-chairman of his local Neighbourhood Watch, and an active member of Clifton and Hotwells Improvement Society, which campaigns to conserve buildings of historic interest.
Neighbour Ray Lowman, who knew Jefferies through Neighbourhood Watch, said: "He is a pillar of society – one of the well-known familiar locals. A very intelligent man, very sharp."
Yeates was last seen on Friday 17 December at 8.40pm when she bought a pizza from a supermarket close to her home. She was reported missing two days later and her body was found on a roadside verge three miles away on Christmas morning. She had been strangled.
Police have until tomorrow morning to question Jefferies before having to ask a superintendent to extend the time for another 12 hours. After that, they will have to go to a magistrate to ask for a further extension. He could be held for up to 108 hours before being charged or released