Exclusive: News Corp executive suspected of "orchestrating" leak

(Reuters) - A leading private investigations firm said it had strong reason to suspect that Will Lewis, a senior executive of Rupert Murdoch's News Corporation, was involved in "orchestrating" a leak of material from a competing news organization which helped Murdoch's business interests.

Kroll, one of the world's biggest corporate investigations firm, was hired by London's Telegraph Media Group, a competitor of Murdoch's London-based News International, to find out who had leaked unpublished excerpts of a secret audio recording that Telegraph reporters had made of Britain's Business secretary, Vince Cable.

The investigation firm says in a report, prepared for the Telegraph last March, that it could not categorically identify the source of the leak. One main reason for this, Kroll said, was that the Telegraph Media Group's information security systems were too porous and too many people had access to the relevant systems for the leaker to be pinpointed.

A News International spokesman did not respond to a request from Reuters seeking comment from Lewis.

Kroll advised the Telegraph that because of the number of people who had access to data banks - including employees for telecoms giant, BT, to whom the Telegraph outsourced technical support functions - that even if the leak investigation continued, it was unlikely to produce a conclusive result.

However, Kroll investigators say in the report that they have strong reason to suspect that Will Lewis, a former chief editor at the Daily Telegraph and by late 2010 a senior executive at News International, was involved in facilitating the leak, along with another former Telegraph employee who also later moved to News International.

In the Telegraph recording, first reported by the BBC, Cable said that he had "declared war" on Rupert Murdoch. At the time, in December 2010, Cable was responsible for deciding whether the government should allow Murdoch to acquire the 61 percent of U.K. satellite broadcaster BSkyB the media magnate did not already own.

As a result of the leak, Cable was stripped of his responsibility for the BSkyB

deal

and the Telegraph faced awkward questions about why it did not publish Cable's anti-Murdoch comments itself. The Telegraph hired Kroll to investigate how the suppressed Cable material had leaked out.

Lewis, who earlier this year became one of News International's most senior executives, more recently became a key member of News Corporation's management and standards committee which is overseeing efforts to deal with the phone hacking and bribery scandal that has shaken Murdoch's media empire. Kroll did not interview Lewis during the course of its investigation.

A spokesman for News International's management and standards committee told Reuters he would not comment directly on the contents of the Kroll report and that "any inquiries for the BBC should go to the BBC." News International did not respond to requests for a comment from Lewis and others named in the report. Spokespeople for New York-based News Corporation and its chairman Rupert Murdoch did not reply to emailed requests for comment.

A BBC spokeswoman told Reuters that it would not reveal its source. Representatives from the Telegraph had no immediate comment. Vince Cable did not respond to requests for comment. Kroll refused to comment.

Reuters is a competitor of the Journal and of

Dow

Jones Newswires, the financial news agency that News Corp acquired along with the Wall Street Journal in 2007.

CIRCLE OF KNOWLEDGE

The Kroll report details the lead up to and fall out from the leak.

"We have established that on 9 December, the circle of knowledge of an impending 'big story' by the same team who broke (a major political story about British parliamentary expenses) extended to ... a former Telegraph employee now employed by News International ... (who) works closely at News International with the former Telegraph editor Will Lewis, both of whom have strong motivations to damage the Telegraph," Kroll's report says. "In the period between 9 and 21 December there was extensive telephone, text and social contact between (the former Telegraph employee), Lewis, and individuals within the authorized circle of knowledge," the report continues. The private investigators say they "believe it is more than likely that their knowledge of the big story grew. News International was the only media organization we identified as having extensive contacts with the authorized circle of knowledge during this period."

"Given their employment with News International, their antipathy toward the Telegraph, and their knowledge of the story, we have a strong suspicion that (the other former Telegraph employee) and Lewis were involved in orchestrating the leak of the information," Kroll's investigators said.

Kroll concluded "that it is likely that the leak was as a result of unauthorized access to TMG's systems, most probably from within the organization and by someone with admin rights to TMG's IT environment ... The copying of the audio file by either of these methods constitutes theft."

Kroll found that whoever was responsible for the leak "had to have the help of someone who could access the audio file." Kroll identified "one of the individuals who had the relevant Admin rights to access the file" as a computer help desk technician who shortly after Kroll began its investigation left the company. In an interview with Kroll investigators, the technician denied any involvement in the leak, according to the report. But the investigation company said that there were contradictions between a part of his story and that of another witness that led them to question his credibility.

Kroll said that prior to leaving the Telegraph group, the computer technician re-formatted his IPad, erasing all data on it, and cut up the SIM card on his IPhone. The technician told investigators he wiped out the data and his IPad because he wanted to give a "clean" device back to the Telegraph when he left the company.

An analysis of e-mail traffic to and from Telegraph offices by Kroll showed "extensive" contacts between people inside the Telegraph with knowledge of the full contents of the Telegraph's audio recording of Cable and people at News International. In the month the controversy became public there were 550 e-mails between Will Lewis, a former Telegraph employee and a senior journalist still at the Telegraph.

Kroll said that they had no reason to believe the Telegraph reporter in question was involved in the leak, but that it was possible that he inadvertently confirmed information about the Cable recording to his friends who worked for Murdoch.

Kroll investigators found that around 15 information technology personnel on the Telegraph staff had access rights to the data banks which contained the unpublished Cable audio. Because the Telegraph group outsourced some of its help desk functions to BT, up to 50 of the British telecommunications giant's employees also had theoretical access to the relevant servers, Kroll found.

Because so many people, including people outside the Telegraph group, had access to the section of the Cable audio which discussed Murdoch, Kroll advised the Telegraph that while it could eliminate several categories of potential leakers as suspects, the circle of people with possible access was too large to enable them to pinpoint the leakers for certain.

As a consequence, Kroll advised the Telegraph to halt the investigation because it was unlikely to produce a conclusive result.

After the recording of Cable's Murdoch remarks became public, media commentators speculated about whether News International personnel had somehow played a role in the leak, given Lewis' connections in both companies and his alleged close friendship with BBC journalist Robert Peston. It was Peston who first reported Cable's comments to the undercover Telegraph reporters.

The leak, which occurred just as government deliberations over whether Murdoch should be allowed to take over BSkyB were heating up, embarrassed Cable, a senior member of the Liberal Democrat party which is the junior party in Britain's coalition government.

It also embarrassed the Telegraph group, a major Murdoch competitor. Media critics suggested the newspaper had tried to suppress Cable's anti-Murdoch remarks because they might cause Cable to be taken off the BSkyB decision, which would not have been in the Telegraph's business interests.

The Kroll report notes that the closing price for BSkyB shares on December 1 last year was 721 British pence, but that by December 22 -- a day after Cable was stripped of responsibility for the BSkyB decision -- the broadcaster's shares had risen to 743 pence.

The government reassigned the BSkyB decision to another British Cabinet Minister, who had publicly indicated that he was likely to approve the acquisition. Government deliberations on BSkyB became moot this month after Murdoch abandoned his bid to acquire the balance of the broadcaster's shares in the wake of the phone hacking uproar.

(Created by Simon Robinson)


Phone hacking: Met police to investigate mobile tracking claims
Whistleblower Sean Hoare claimed the News of the World would pay officers to illegally procure phone-tracking data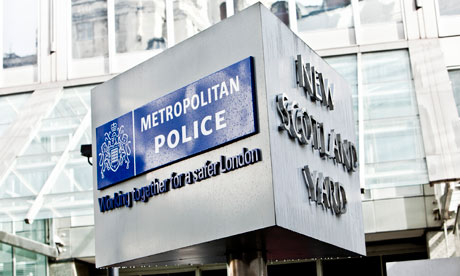 There were half a million requests by public authorities for communications data in the UK last year – of which almost 144,000 were demands for "traffic" data, which includes location.
Mobile phone location data, which is highly regulated, would give tabloid reporters access to a method of almost total surveillance, arguably even more intrusive than hacking into phone messages.
She has also asked the commissioner to guarantee that anyone with reason to suspect a tabloid may have gleaned their whereabouts from their mobile phone signal will have their case looked into.
The Met and other forces have central databases where they record Ripa authorisations for audits by the interception of communications commissioner. Police are also compelled to keep Ripa authorisations files under the same rules that compel them to keep evidence connected to criminal investigations, which in some cases can mean paperwork is stored for decades.
Records are also kept by mobile phone providers, with at least one company maintaining an "indefinite" database of Ripa requests since 2009.
This detailed audit trail contrasts with the paucity of evidence in cases of phone hacking, due to the fact that records of phone activity are generally destroyed after 12 months.
It said Hoare, a reporter who was sacked from the News International title in 2005, alleged that his editor Greg Miskiw could locate information about a person's precise whereabouts via their mobile phone number.
Hoare claimed that Miskiw had once helped him locate a person in Scotland, and said the information came from "the Old Bill".
He added: "You would just go to the news desk and they would come back to you. You don't ask any questions. You would consider it a job done."
Mobile phone companies can provide police with real-time location information about the whereabouts of suspects or missing people at 15-minute intervals. More commonly, police request a "cell site dump", which gives a complete historical record of the whereabouts of person's mobile phone.
There are two ways the data is obtained. When a phone is used for a call or SMS message, details of its location are logged. Alternatively so-called "pinging" can be used when a phone is not in use, by sending the device signals and triangulating the results from cellphone masts. The level of accuracy ranges from a few hundred metres to around two kilometres, depending on proximity to the masts.
Mark Lewis, a solicitor who represents phone-hacking victims, said: "I have sources that I can't reveal who tell me they could do it [obtain the data]." He said he had clients who suspected they had been tracked: "One or two were very suspicious about how they had been found – simply because they were where they were not supposed to be."
If police want to monitor the contents of emails or calls to combat terrorism or serious crime they require a warrant from the home secretary.
Far more common however is the interception of communications data, which relates to the "who, where and when" of messages or calls. There is a complex framework through which the data is channelled from phone companies to police.
Phone companies provide data to "police liaison units" – funded by the Home Office – which contain a handful of people with maximum security clearance to deal with incoming requests.
Police in turn have special points of contact (Spocs), who liaise with the mobile phone companies and process the requests.
Under Ripa, these gatekeepers require detailed justifications from a senior officer to request phone information as part of an investigation, in a process that can take up to ten days. In emergencies, senior police can request the information orally, but paperwork is retrospectively filed centrally.