'Nothing short of attempt to pervert the course of justice': MP accuses Rebekah Brooks and James Murdoch over phone hacking scandal

'News International has entered the criminal underworld,' says Tom Watson MP
Accusations Murdoch and Brooks knew about destruction of information at a faciltity in India
Police looking into NotW links to the Madeline McCann and Danielle Jones investigations
Call for David Cameron to be removed from public inquiry decisions
Backbencher calls for the public to boycott companies that advertise with NotW

Last updated at 8:34 PM on 6th July 2011




More accusations: Tom Watson called for James Murdoch and Rebekah Brooks to be suspended

A slew of new accusations and allegations against the News of the World emerged today in an explosive emergency debate in the House of Commons over the phone hacking scandal.

In a debate there were even calls for the Prime Minister David Cameron to be removed from the decision making process in any public inquiry because of his close links to Andy Coulson, his former head of communications at 10 Downing Street.

The most powerful accusations were levelled by Tom Watson MP, who called for Rebekah Brooks and James Murdoch to be suspended from News International.

Watson said James Murdoch had 'personally and without board approval' authorised money to be paid to silence people who said they had been hacked.

He called those actions 'nothing short of an attempt to pervert the course of justice'.

During his speech, Watson also said Brooks and James Murdoch should be questioned about the destruction of information at a storage facility called HCL in Chennai, India.

'They now have to accept their culpability and face the full force of the law,' he said.

More accusations: Yvette Cooper said David Cameron should be removed from the process because of his links to Andy Coulson

He further accused them of 'lawbreaking', of having 'links to the criminal underworld' and of 'paying people for their silence'.

He added: 'They are not fit and proper persons to control any part of the media in this country.'

Referring to Mrs Brooks, Mr Watson said 'far from accepting blame she has amazingly put herself in charge of the investigation of wrongdoing', adding: 'The chief suspect has become the chief investigator.'

He added she was present at a meeting with Scotland Yard when police officers pursuing a murder investigation provided her with evidence that her newspaper was interfering with the pursuit of justice.

He said the meeting 'told her that NOTW staff were guilty of interference and party to using unlawful means to attempt to discredit a police officer and his wife'.

Debate leader: Labour MP Chris Bryant said the News of the World has systematically lied to Parliament

'News International was paying people to interfere with police officers and were doing so on behalf of known criminals. We know now that News International had entered the criminal underworld,' he said.

'She cannot deny being present at this meeting when the actions of people she was paying were exposed. She cannot deny now being warned that under her auspices unlawful tactics were being used with the purpose of interfering with the pursuit of justice.'

He concluded: 'This in my view shows her culpability goes beyond taking the blame as head of the organisation, it is about direct knowledge of unlawful behaviour.'

David Cameron was linked to the scandal by Yvette Cooper, the Shadow Home Secretary, who said his relationship with Andy Coulson compromised his impartiality.

Cooper said there were rumours circulating that the reason Coulson resigned from Downing Street was because he knew of the existence of the newly-uncovered emails.

She then called for Mr Cameron to remove himself from all decisions regarding the public inquiry.

She said: 'These emails were passed to police on 20th June, even though the inquiry and NI's co-operation started on 26th of January.

'Was Andy Coulson aware of this and did he tell the Prime Minister or No.10 about these emails?

'If he did it means members of the Government were aware of this before the police.

'The Prime Minister needs to provide some immediate answers to this question. Should the Prime Minister now remove himself from any decision making about this public inquiry?

'This inquiry needs to be impartial and it cannot be compromised by any perception of partiality in the ministers in charge of those decisions.'

The debate was led by Labour MP Chris Bryant who began the three-hour session by saying that News International had 'completely lost sight of any idea of decency'.

He claimed Parliament had been 'systematically lied to' by the newspaper and a 'very dirty smell' also surrounded the police's handling of the original inquiry, he added.

Mr Bryant told MPs: 'I think a lot of lies have been told by a lot of people.'

With the anniversary of the 7/7 terror attacks tomorrow, Mr Bryant said the families of victims were among those targeted.

Attorney General: Dominic Grieve warned a public inquiry would not make progress until after the criminal investigation is completed

He added: 'In addition, I am told that police are looking at not just Milly Dowler's phone and those of the families of Holly Wells and Jessica Chapman, but the case of Madeleine McCann and 15-year-old Danielle Jones who was abducted and murdered in Essex in 2001 by her uncle Stuart Campbell.'

He continued: 'Scandalously, it also seems that the News of the World targeted some of those police officers who were at various times in charge of the investigation into the News of the World itself.

'We can only speculate why they would want to do that.'

Mr Bryant told MPs: 'These are not just the amoral actions of some lone private investigator tied to a rogue News of the World, they are the immoral and almost certainly criminal deeds of an organisation that was appallingly led and had completely lost sight of any idea of decency or shared humanity.

'The private voicemail messages of victims of crime should never, ever have become a commodity to be traded between journalists and private investigators for a cheap story and a quick sale and I know that the vast majority of journalists in this country would agree with that.'

Prime Minister David Cameron has given his backing for an inquiry, but has insisted that the police investigation should be allowed to conclude before it can fully begin.

Mr Bryant challenged that idea and stressed it was necessary to begin as soon as possible, with hearings in private if necessary to avoid prejudicing criminal proceedings.

Chief executive: Bryant said if Rebekah Brooks had a shred of decency she would resign from News International

Attorney General Dominic Grieve said: 'I certainly note the comments you have made about the ability or the possibility of setting the inquiry up, but it may not make much progress until the criminal investigations are over.'

Mr Bryant, who is taking legal action against the newspaper over claims his phone was hacked, said: 'The journalists and private investigators should be ashamed of what happened.

'But so too should those who ran the newspaper. It is simply no excuse to say that they did not know what was going on.

'Managerial and executive negligence is tantamount to complicity in this case.'

He then called for News International's chief executive Rebekah Brooks, a former editor of the News of the World, to quit.

'I believe that if Rebekah Brooks had a single shred of decency she would now resign.

'God knows, if it were a minister who was in the spotlight at the moment she would be demanding their head on a plate.'

But Mr Bryant stressed the News of the World 'was not the only magician in the dark arts' and the 'whole of the political system' failed to take action.

Turning to the Met's 2006 investigation, which led to the conviction of private investigator Glenn Mulcaire and the News of the World's royal editor Clive Goodman, Mr Bryant said: 'The police secured a vast amount of information.

'They could have, and I believe should have, interrogated that information so that it became evidence.

'They could have approached all those who were affected.

Ford, Virgin and Halifax are among the firms that have pulled out of advertising in the News of the World

'They could have contacted the mobile phone companies to ensure that their customers were better protected.

'Unfortunately they did none of those things.'

One senior Labour MP urged the public to boycott companies that continue to advertise in the News of the World.

Shadow home office minister Clive Efford said consumers should refuse to do business with firms that 'do not stand side by side with the ordinary person in the street'.

A string of companies have pulled their advertising from the Sunday newspaper amid public anger over the phone hacking scandal, including Halifax, Virgin Holidays, Ford, Vauxhall and the Co-operative Group.

Mr Efford, speaking from the back benches, commended those firms who had pulled their adverts from the NotW in light of the new allegations.
But he said it was 'not good enough' that some companies had chosen to wait for the outcome of the police inquiry.

He added: 'I say to the people that may be purchasing goods from those organisations or thinking about buying a new mobile phone - if these companies do not stand side by side with the ordinary person in the street who is outraged at what has gone on in News International, then they should not trade with those companies.

'Because it's only by ordinary people making a stand that we stop these rich people - rich people who have invaded the lives of ordinary people in the street to make themselves even richer and make themselves even more powerful - only by hurting them where it really does matter, in their profits, will the ordinary person in the street influence their behaviour in the future.'

Explore more:

People:

Places:

Organisations:



Read more: http://www.dailymail.co.uk/news/article-2011861/News-World-phone-hacking-Rebekah-Brooks-James-Murdoch-accused.html#ixzz1RMguPPcr


News of the World phone hacking: Police review all child abduction cases
Detectives to examine every case involving attacks on children since 2001 in response to Milly Dowler phone hacking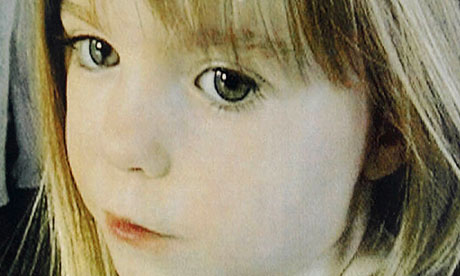 Police
officers investigating
phone hacking
by the
News of the World
are turning their attention to examine every high-profile case involving the murder, abduction or attack on any child since 2001 in response to the revelation that journalists from the tabloid newspaper hacked into the voicemail messages of the murdered schoolgirl
Milly Dowler
.
The move is a direct response to the
Guardian's exclusive story
on Monday that a private investigator working for the News International tabloid,
Glenn Mulcaire
, caused Milly's parents to wrongly believe she was still alive – and interfered with police inquiries into her disappearance – by hacking into the teenager's mobile phone and deleting messages.
News of the impending police action capped a dramatic day of unfolding developments in the News of the World phone-hacking scandal.
Last night, it emerged that News International handed to the
Metropolitan Police
details of payments made by News of the World to senior police officers between 2003 and 2007, the period when Andy Coulson was the paper's editor.
The development brings the crisis closer to the door of prime minister David Cameron who appointed Coulson as his director of communications when in opposition and then staunchly defended him until Coulson quit in January 2011.
News International said last night: "As a result of media enquiries, it is correct to state that new information has recently been provided to the police. As News International and News Group
Newspapers
has reiterated many times, full and continuing cooperation has been provided to the police since the current investigation started in January 2011. Well understood arrangements are in place to ensure that any material of importance to which they are entitled is provided to them. We cannot comment any further due to the ongoing investigations."
The revelation also suggests there is now a breaking of ranks inside News International since the files on payments to the police are unlikely to have emerged only yesterday, but instead were released to the police as senior executives said the paper could no longer continue to cover up the scale of the wrong doing at the paper.
Pointedly, News International insisted last night that the payments to the police did not relate to the period from 2000-2003, when Brooks was the paper's editor. Commentators last night suggested that was a way for the company to deflect the blame onto Coulson.
Throughout the day, pressure intensified on the Rupert Murdoch-owned newspaper and, in particular, its former editor and now News International chief executive,
Rebekah Brooks
– who insisted she knew nothing of the Dowler hacking allegations. She edited the News of the World at the time the hacking of Milly Dowler's phone messages took place.
Last night, former News of the World journalist Paul McMullan claimed on BBC Newsnight that Rebekah Brooks was aware of the phone hacking. Asked if his former editor knew of the activities, he said: "Of course she did."
McMullen, who made similar claims in a conversation that was secretly by taped by actor Hugh Grant earlier this year, described the hacking of Dowler's phone as "not such a big deal".
He said: "The journalists might have helped. The mistake that was made was that [Mulcaire] was so keen to get new messages he deleted the old ones."
The case of Madeleine McCann is expected to be one of the first to be re-examined by detectives from Scotland Yard's new inquiry into the phone hacking, Operation Weeting.
Clarence Mitchell, Kate and Gerry McCann's spokesman, said he has been interviewed by officers from the hacking inquiry Operation Weeting, and is due to be interviewed a second time in the near future.
Other cases likely to be re-examined include 15-year-old Danielle Jones, who was abducted and murdered in East Tilbury, Essex, in 2001 by her uncle, Stuart Campbell.
Officers from Operation Weeting have already told the parents of the girls killed in Soham in 2002 by Ian Huntley that their mobiles had been hacked. Documents seized by the Metropolitan police in a 2006 raid on Mulcaire's home show he targeted Leslie Chapman, the father of Jessica Chapman.
It is understood the name "Greg" appeared in the corner of notes taken by Mulcaire – believed to be a reference to the News of the World's former assistant editor (news) Greg Miskiw. It is thought that parents of the other murdered girl, Holly Wells, were also targeted.
Police officers will trawl through their collection of 11,000 pages of notes kept by Mulcaire, and seized from him in 2006, when he and the News of the World's royal editor, Clive Goodman, were jailed for hacking into mobile phones belonging to aides to Prince William and Harry and other members of the royal household.
Mulcaire issued a public apology on Tuesday to all those hurt or upset by his activities, saying that after the developments of the past 24 hours he had to "break his silence". He said: "I want to apologise to anybody who was hurt or upset by what I have done. I've been to court. I've pleaded guilty. And I've gone to prison and been punished. I still face the possibility of further criminal prosecution.
"Working for the News of the World was never easy. There was relentless pressure. There was a constant demand for results. I knew what we did pushed the limits ethically. But, at the time, I didn't understand that I had broken the law at all."
The media regulator, Ofcom, is understood to be ready to examine whether News Corporation directors would be "fit and proper persons" to own
BSkyB
– if any senior employees at News Corporation or its UK arm, News International, were charged with hacking-related offences.
Rupert Murdoch's News Corporation is closing in on winning regulatory approval for its proposed £8bn-plus takeover of the 61% of BSkyB it does not own. Sources close to the culture secretary Jeremy Hunt, who will decide on the issue, insisted he could not take phone hacking into account in the decision that is focused on "media plurality".
Meanwhile a string of high-profile companies – including Ford, npower, Halifax, T-Mobile and Orange – said they would be reviewing or withdrawing their advertising in the News of the World. These five brands are estimated to account for more than £2m worth of advertising in the tabloid in the past year. T-Mobile and Orange are thought to have spent an estimated £1.5m between them.
Ford said it would be using "alternative media within and outside News International Group instead of placing Ford advertising in the News of the World" while it awaited the outcome of an internal investigation.
The company added: "Ford is a company which cares about the standards of behaviour of its own people and those it deals with externally."
Halifax said it was "considering our options" about advertising in the News of the World, adding: "We are sensitive to the views of our customers and will take them into account."
John Bercow, the speaker of Commons, granted a debate – which will happen on Wednesday – into calls for a public inquiry into phone hacking by News International journalists, and whether there was a potential cover-up by its senior executives.
Ministers in the Commons opposed the emergency debate but, in what will be seen as another show of force by Bercow, he accepted arguments in favour put by the Labour MP Chris Bryant.
The Labour leader, Ed Miliband, said Brooks needed to "examine her conscience" and that he was sure that she would because "this happened on her watch".
Although his words were Labour's strongest intervention so far on the phone-hacking crisis, the party is still undecided about whether to put forward a substantive motion calling for a public inquiry that could be subject to a vote or amendment.
Media regulator Ofcom is understood to be standing by ready to examine whether News Corporation directors would be "fit and proper persons" to own BSkyB — if any senior employees at News Corporation or its UK arm News International were charged with any hacking related offences. Rupert Murdoch's News Corporation is closing in on winning regulatory approval for its proposed £8bn-plus takeover of the 61% of BSkyB it does not own — with sources close to the deciding minister, culture secretary Jeremy Hunt, insisting again yesterday that he could not take phone hacking into account of a decision that is focused on "media plurality".In the first sign of potential coalition tension of the Conservative Hunt's planned approval of the Murdoch BSkyB deal, Tim Farron, the president of the Liberal Democrats, told BBC Radio 4's World at Oneon Tuesday: "I ask myself, is Rupert Murdoch a fit and proper person to own any more of the media market? Well, certainly not." The Milly Dowler revelations were the "tip of the iceberg", he added.
Channel 4 News reported that Brooks was confronted by the Met in 2002 about the fact a senior detective investigating the murder of a private investigator, Daniel Morgan, was targeted by Mulcaire on behalf of the News of the World. The main suspect in the case, which was being led by Detective Superintendent David Cook, was a man with close links to the News of the World.
Cook and his wife, Jackie Haines, were told by Scotland Yard in April this year their mobile phone numbers and payroll details had been found in Mulcaire's notebook. News International said it could not confirm or deny whether Brooks had ever attended such a meeting.
Lady Buscombe, the chairman of the Press Complaints Commission, said she was lied to by the News of the World over phone hacking.
"There's only so much we can do when people are lying to us. We know now that I was not being given the truth by the News of the World," she told the BBC's Daily Politics.
Brooks emailed employees at News International to insist she knew nothing about phone hacking: "It is inconceivable that I knew or worse, sanctioned these appalling allegations. I am aware of the speculation about my position.
"Therefore it is important you all know that as chief executive, I am determined to lead the company to ensure we do the right thing and resolve these serious issues."
-----
Show us what evidence you have against me demands Rebekkah Brooks, now who does she remind me of? I wonder if she was educated at the same school of hard knocks as Gerry McCann? You need to know just how much they know and hope it is nowhere near as much as you know, then you can start the bare knuckle fight. Gerry thought he was going to get a High Court Judge to hand it all over to him, bad luck Gerry. And we all remember what happened to Mary Queen of Scots head of red hair. I imagine Coulson must be feeling very jittery now, serves him right. Just wondering how Cameron will explain employing him and Clarence Mitchell...
Milly Dowler phone hacking: the full text of Rebekah Brooks's email
News International chief's message to staff stating that it is 'inconceivable' that she knew about alleged phone hacking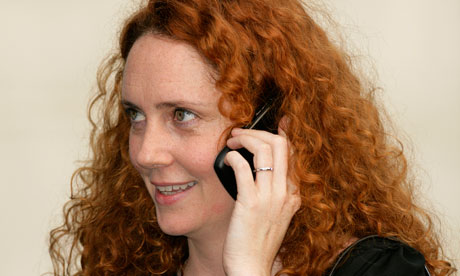 Dear All,
When I wrote to you last week updating you on a number of business issues I did not anticipate having to do so again so soon.
However, I wanted to address the company as a matter of urgency in light of the new claims against the
News of the World
.
We were all appalled and shocked when we heard about these allegations yesterday.
I have to tell you that I am sickened that these events are alleged to have happened.
Not just because I was editor of the News of the World at the time, but if the accusations are true, the devastating effect on Milly Dowler's family is unforgivable.
Our first priority must be to establish the full facts behind these claims. I have written to Mr and Mrs Dowler this morning to assure them
News International
will vigorously pursue the truth and that they will be the first to be informed of the outcome of our investigation.
Our lawyers have also written to their solicitor Mark Lewis to ask him to show us any of the evidence he has so we can swiftly take the appropriate action.
At the moment we only know what we have read.
Since 2006, when the Metropolitan Police Service (MPS) seized the documentation from the private investigator Glen [sic] Mulcaire, News International has had no visibility on the evidence available.
The process of discovery is complicated. The MPS first present relevant documents to potential victims. We only see the evidence much later during the legal process.
This morning, in our regular Operation Weeting meeting, we have offered the MPS our full co-operation to establish the veracity of these fresh allegations.
I have also written to the chief constable of Surrey police. Although their nine year investigation is now complete, I want to offer our co-operation should they intend to discuss this matter with us.
I am determined that News International does everything it can to co-operate fully and pro-actively with the MPS, as we have been doing for some time, to verify the facts so we can respond in a robust and proper way.
It is almost too horrific to believe that a professional journalist or even a freelance inquiry agent working on behalf of a member of the News of the World staff could behave in this way.
If the allegations are proved to be true then I can promise the strongest possible action will be taken as this company will not tolerate such disgraceful behaviour.
I hope that you all realise it is inconceivable that I knew or worse, sanctioned these appalling allegations.
I am proud of the many successful newspaper campaigns at the Sun and the News of the World under my editorship.
In particular, the 10-year fight for Sarah's Law is especially personal to me.
The battle for better protection of children from paedophiles and better rights for the families and the victims of these crimes defined my editorships.
Although these difficult times will continue for many months ahead, I want you to know that News International will pursue the facts with vigour and integrity.
I am aware of the speculation about my position. Therefore it is important you all know that as chief executive, I am determined to lead the company to ensure we do the right thing and resolve these serious issues.
We will face up to the mistakes and wrongdoing of the past and we will do our utmost to see that justice is done and those culpable will be punished.